MANDATORY INITIAL APPLICATION FOR SCHOLARSHIP - 2019 Collegiate Summer Camp Series Basketball · Co-Ed
MonTueWedThuFriSatSun 8:00am to 5:00pm
This application is offered to families who are interested in receiving a:
- 50% or 75% scholarship; and/or a
To be eligible, you must complete this application BEFORE registering for a camp week.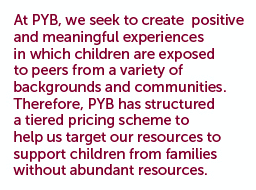 Tiered Pricing Scheme: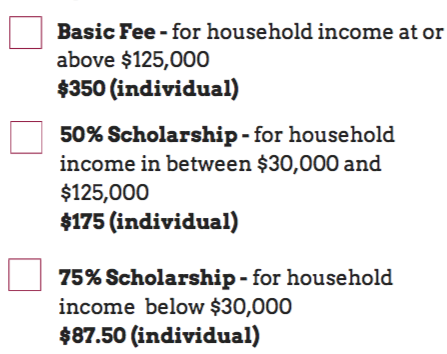 We ask that all families abide by the honor system and not take advantage of scholarship rates that do not apply to their household income level. PYB reserves the right to ask for further documentation, which may include your 2018 federal tax return and/or your last three pay stubs.
Once you complete this application, a PYB representative will contact you with more information regarding your application status within 3-5 business days.
Questions? Please call (267) 519-9209.